ไอ้แมงมุม 1 (Spider Man 1) 2002
Loading advertisement...
Up next
สเปซ สเตชั่น 3D (Space Station 3D) 2002
Cancel
Please enter your reasons.
Error!! please try again later.
Many thanks for your report.
You have already reported this video.
Please login to report.
ไอ้แมงมุม 1 (Spider Man 1) 2002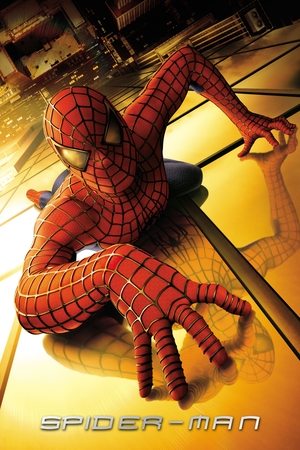 Spider-Man
Overview
After being bitten by a genetically altered spider at Oscorp, nerdy but endearing high school student Peter Parker is endowed with amazing powers to become the superhero known as Spider-Man.
Cast

Tobey Maguire

Willem Dafoe
Kirsten Dunst

James Franco

Rosemary Harris
J.K. Simmons
Cliff Robertson
Gerry Becker

Bill Nunn
Jack Betts
Stanley Anderson
Ron Perkins

Joe Manganiello

Michael Papajohn

K. K. Dodds

Ted Raimi

Bruce Campbell

Elizabeth Banks

John Paxton
Tim DeZarn
Taylor Gilbert
Randy Poffo

Larry Joshua

Timothy Patrick Quill

Natalie T. Yeo
Erica D. Porter

Kristen Davidson
Shan Omar Huey

Evan Arnold

Jill Sayre
Jim Ward

Octavia Spencer
Brad Grunberg
Deborah Wakeham

Macy Gray
Ajay Mehta

Peter Appel

Scott Spiegel

Matt Smith
Sara Ramirez
Lucy Lawless

Joseph D'Onofrio

Jim Norton

Ashley Edner

William Joseph Firth

Alex Black
Joe Virzi
Michael Edward Thomas
Robert Kerman
Stan Lee
Una Damon
Rick Avery

Jillian Clare
Chris Coppola
Jesse Heiman
Leroy Patterson
Benny Urquidez

Scott L. Schwartz
Jophery C. Brown

Mark De Alessandro

Tia Dionne Hodge
Loren Janes

Andray Johnson

Martin Pfefferkorn
Pete Macnamara

Joy Michelle Moore

Al Goto
Crew

Don Burgess

David Koepp
Danny Elfman

Francine Maisler

Sam Raimi
Stan Lee
Stan Lee

Steve Ditko
Avi Arad

Jeff Habberstad
Jacquie Barnbrook

Steve Bartek
Tony Ching Siu-Tung
Doug Lefler

George P. Wilbur

Helen Wilson
Mark Andrews
Eric Hayden

Chuck Jeffreys

Alec Gillis

Mike Smith

Bruce Del Castillo

Scott 'Ice Paq' Baron

Michael Marcus
Ty Williams